We had a county fair themed birthday party last weekend, for Monet's 2nd birthday.  Once again, I did a horrible job of photographing our decorations, but nonetheless, I'm still going to share.
Here was the invitation:
We provided the drinks; rum and Coke, lemonade, and tea.  Along with that, we also had a fancy dog bar where we had a host of toppings for the nitrate free hot dogs, brawts, chicken sausages, and tofu dogs that we grilled.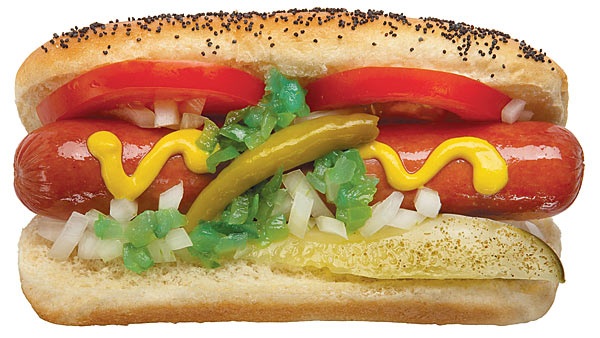 Guests also brought sides, pies, and appetizers to enter in our "blue-ribbon" prize, county fair food competition.  The winning items included a rhubarb-apple pie, homemade bread with homemade strawberry-rhubarb jam and hand-churned butter, and a variety of homemade pickles.  The winners received a ribbon and a prize from our prize table.  Prizes included: coke glasses (just like these on Etsy, but made by my hubby), chicken screen-printed t-shirts and little farm animals for the kids (idea from tip-Junkie), along with other random prizes.
I decorated the tables with simple burlap tablecloths, and I placed vases of flowers, picked from the garden, down the centers.  Along with that, we placed candied almonds, salt water taffy, and freshly popped kettle corn on the tables.
Guests drank out of mason jars, and Coke glasses, like the ones I mentioned earlier.
The kids played in the yard, the sandbox, and played an adorable game of pin-the-tale-on-the-donkey.  I hate that I didn't get pictures of the game being played.
Here's Monet and I, eating kettle corn, while resting our tired feet.  A few guests even wore cowboy hats and boots, including Josh and I.
All in all, the party was a huge success, and fun was had by everyone.